I find the diversity of a day out my window, rather striking!
In the middle of the day, there were fairly clear skies, which included two eyes, a nose, and a mouth.  Can you see them?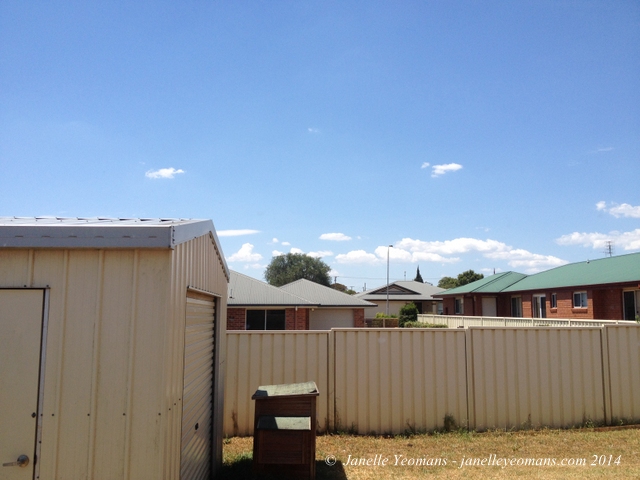 By late afternoon dark clouds were rolling in…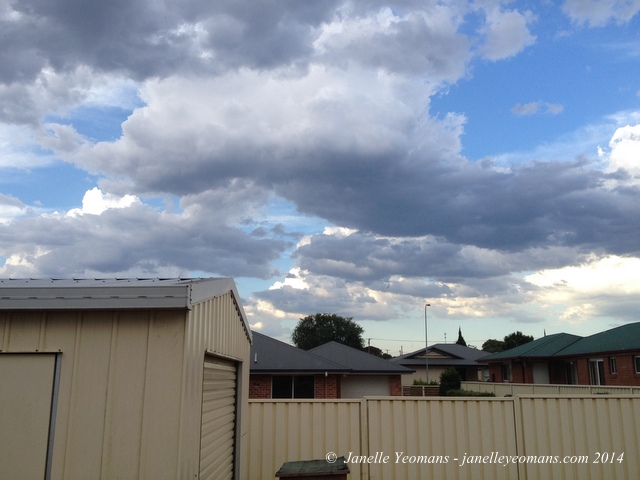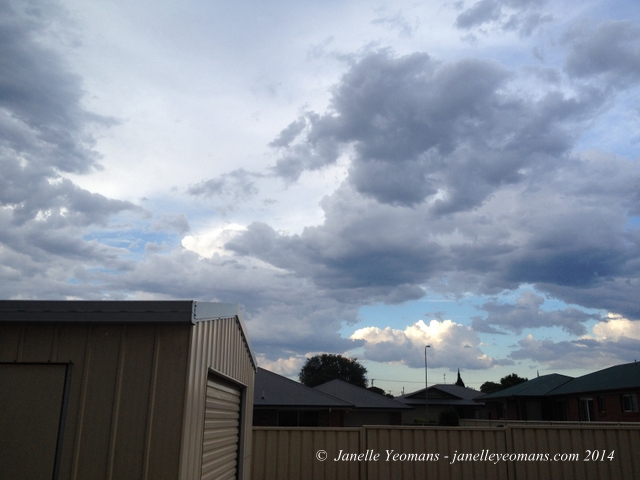 That culminated in a thunderstorm…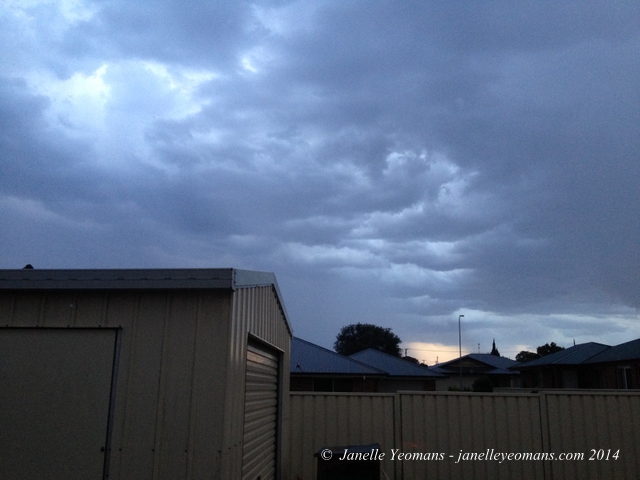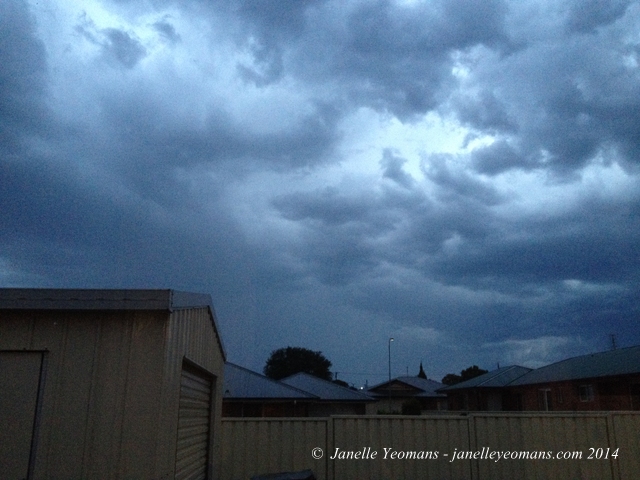 And much lightning!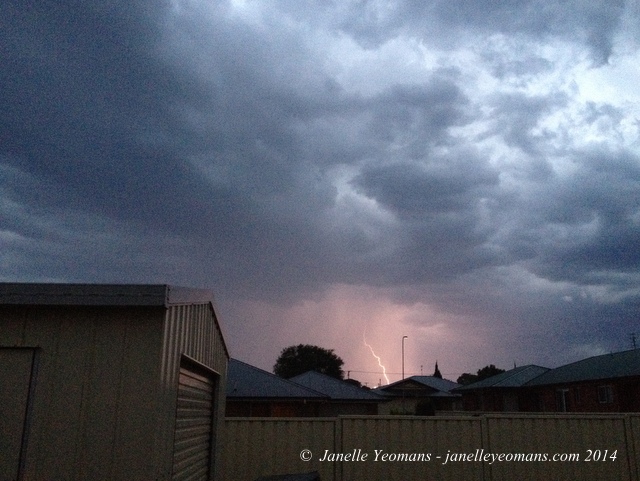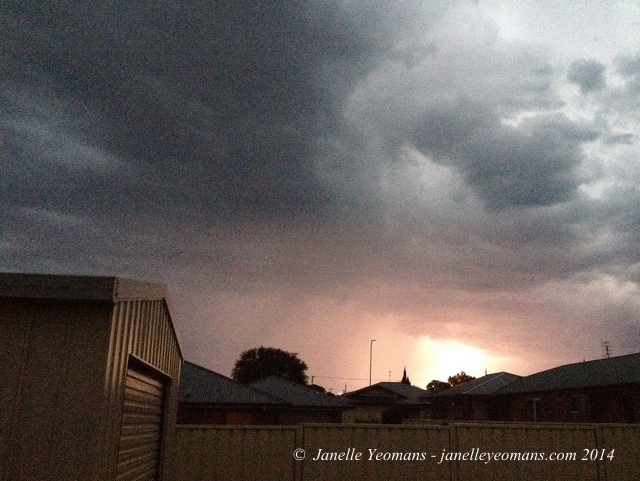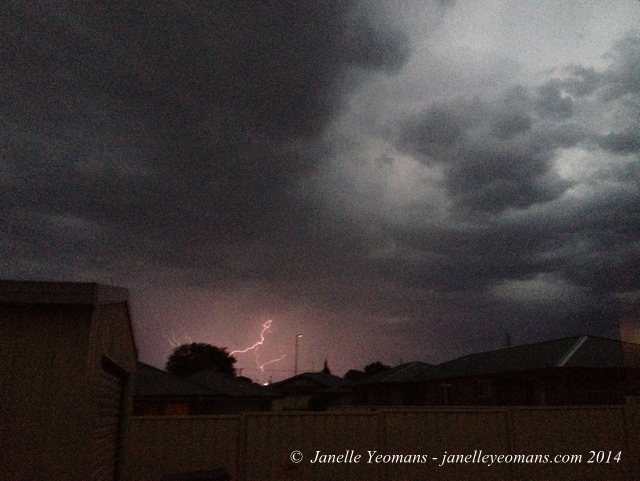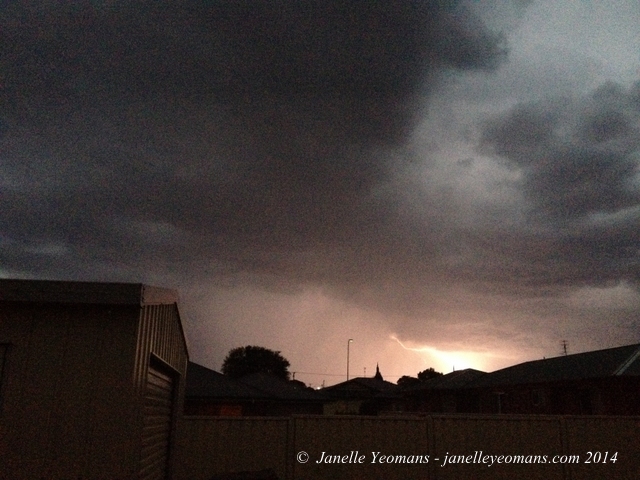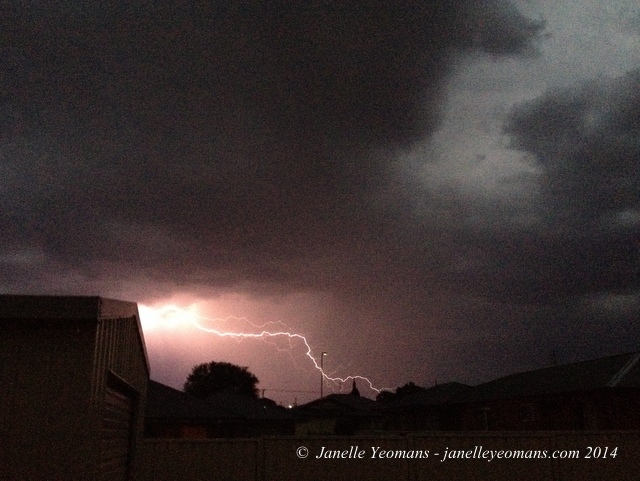 A striking day indeed!