Puzzling Bag
2011 – Mixed Media
24 x 15 x 14 cm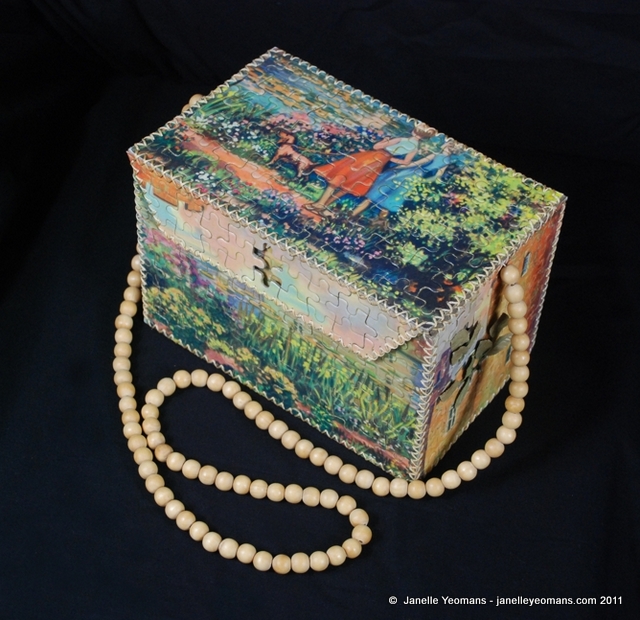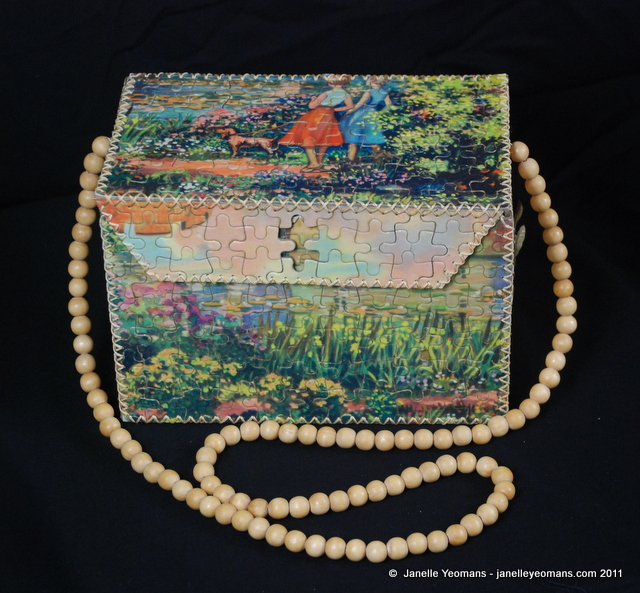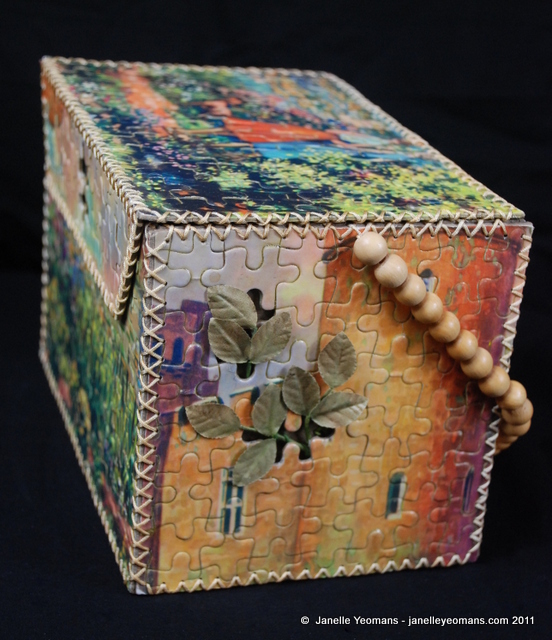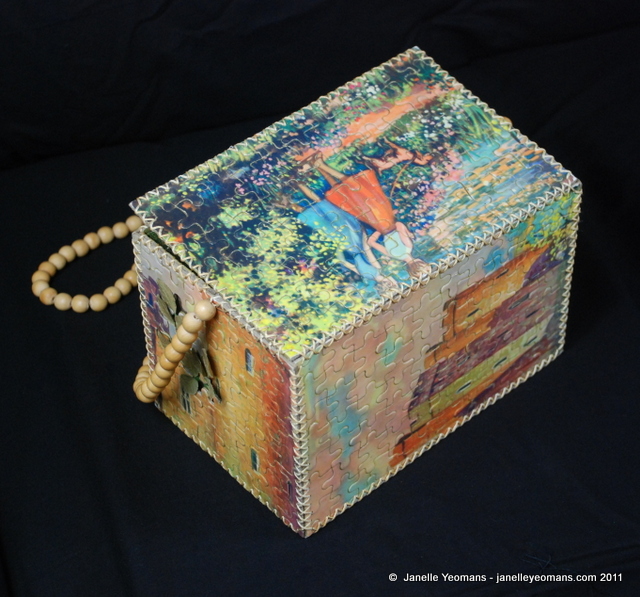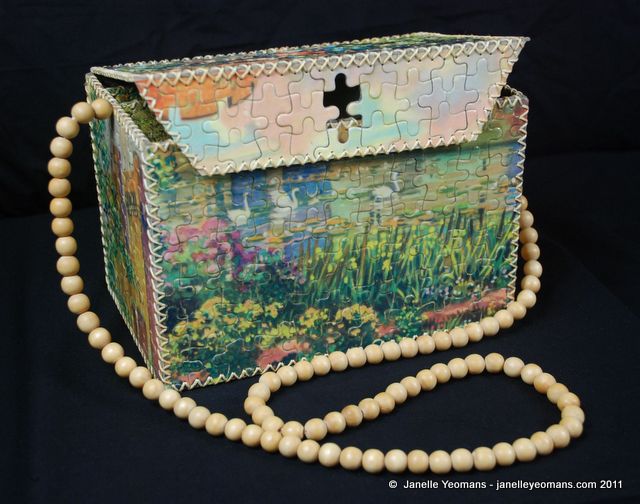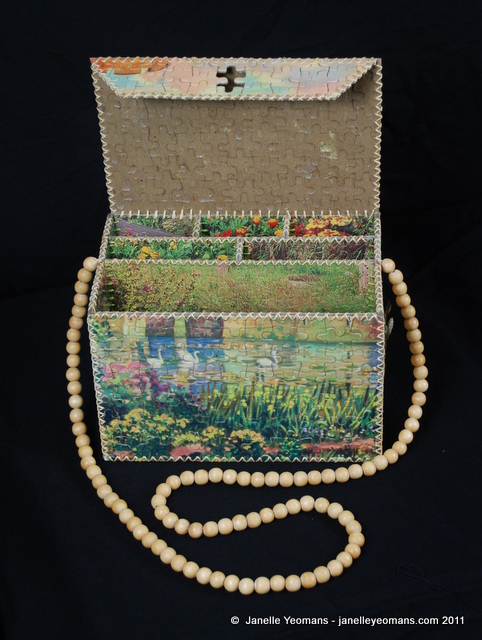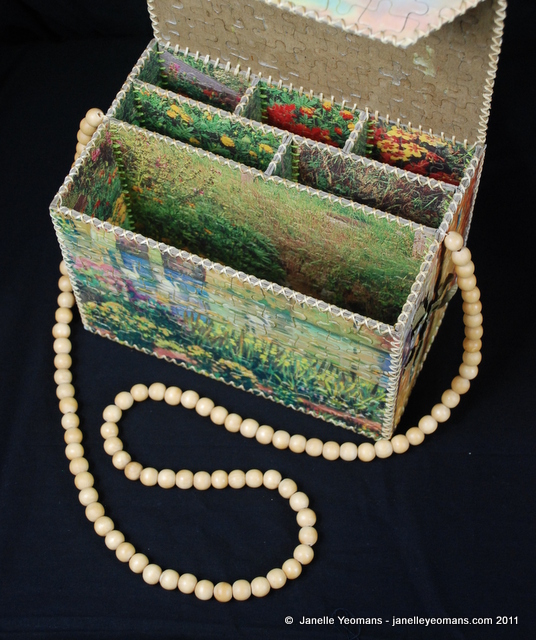 I love the idea of taking art to the people, and Puzzling Bag has certainly achieved this.  It was created as a 'usable' sculpture, for everyday use as a hand bag.  The exterior is made with a vintage 500 piece puzzle, including carefully arranged missing pieces.  The interior compartments are perfectly sized for all the essentials, and were made with a different puzzle.
The bag has been well used as my every day handbag since October 2011, and while some of the corners are a little worn, it remains as sturdy and functional as the first day I used it.
I have had many people want to buy a bag, similar to, or just like the one I made.  While I can't make the exact same bag due to the uniqueness of the puzzle, I can make a bag to suit your requirements.  The work in a bag like this is significant, and so the cost will reflect the amount of time involved to create a unique, usable masterpiece. Contact me for more information.